Ombra
Ombra fabric is just the thing to complete your rest stop or other outdoor amenity. Bring a little freshness to your users!
Transport costs in addition
Customizable shade cloth
A durable, modern option, Ombra fabric is made in Quebec and designed to help you create a stylish, functional outdoor landscape. Ombra fabrics offer unrivalled protection against harmful UV rays. Ombra fabric allows you to create a space where the air is always fresh and the coconuts never overheat!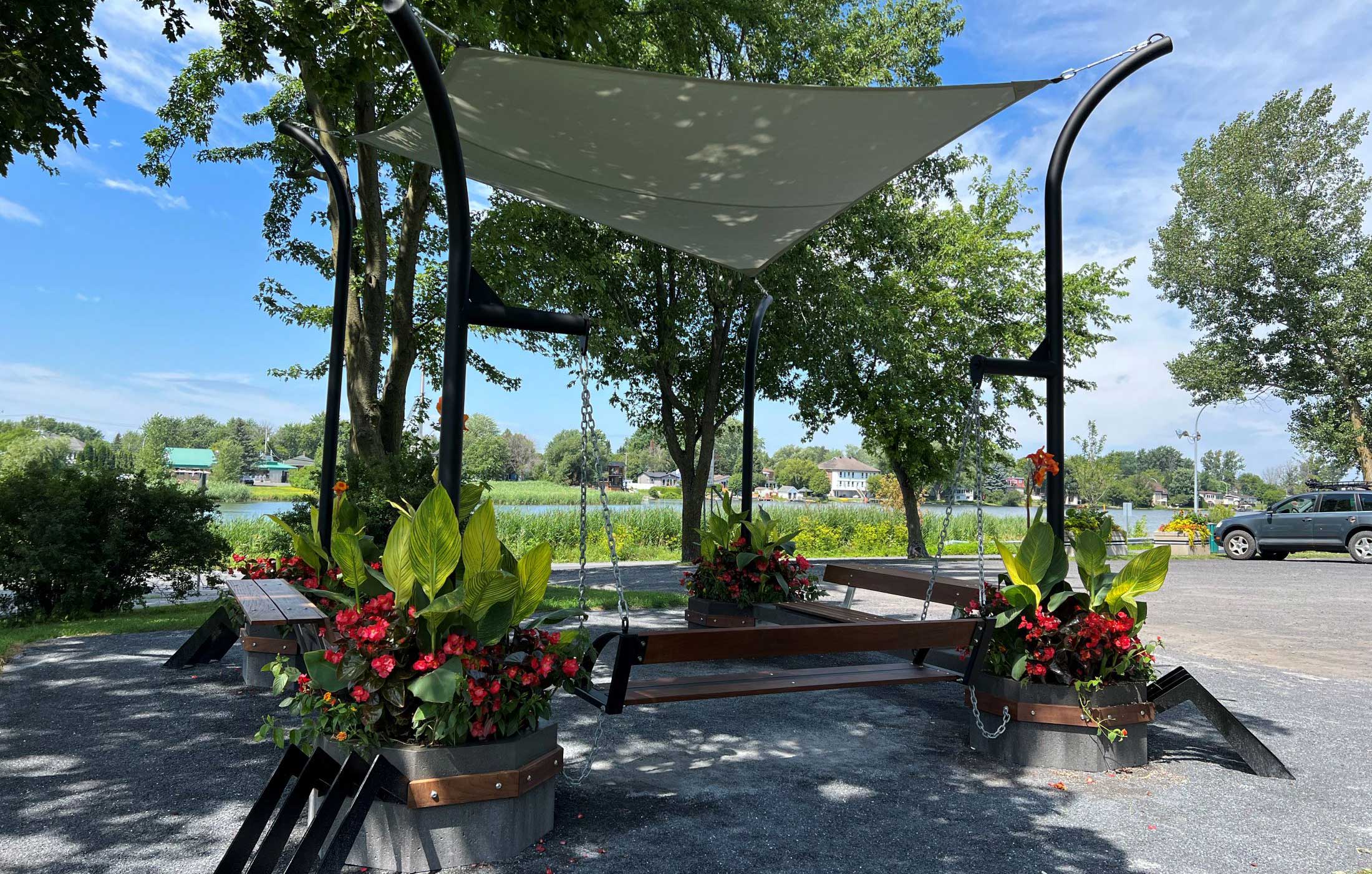 UV protection
Ombra fabric offers a shade factor of up to 87% and a blocking factor of 96-98%, with a bursting strength of 3000 kPa.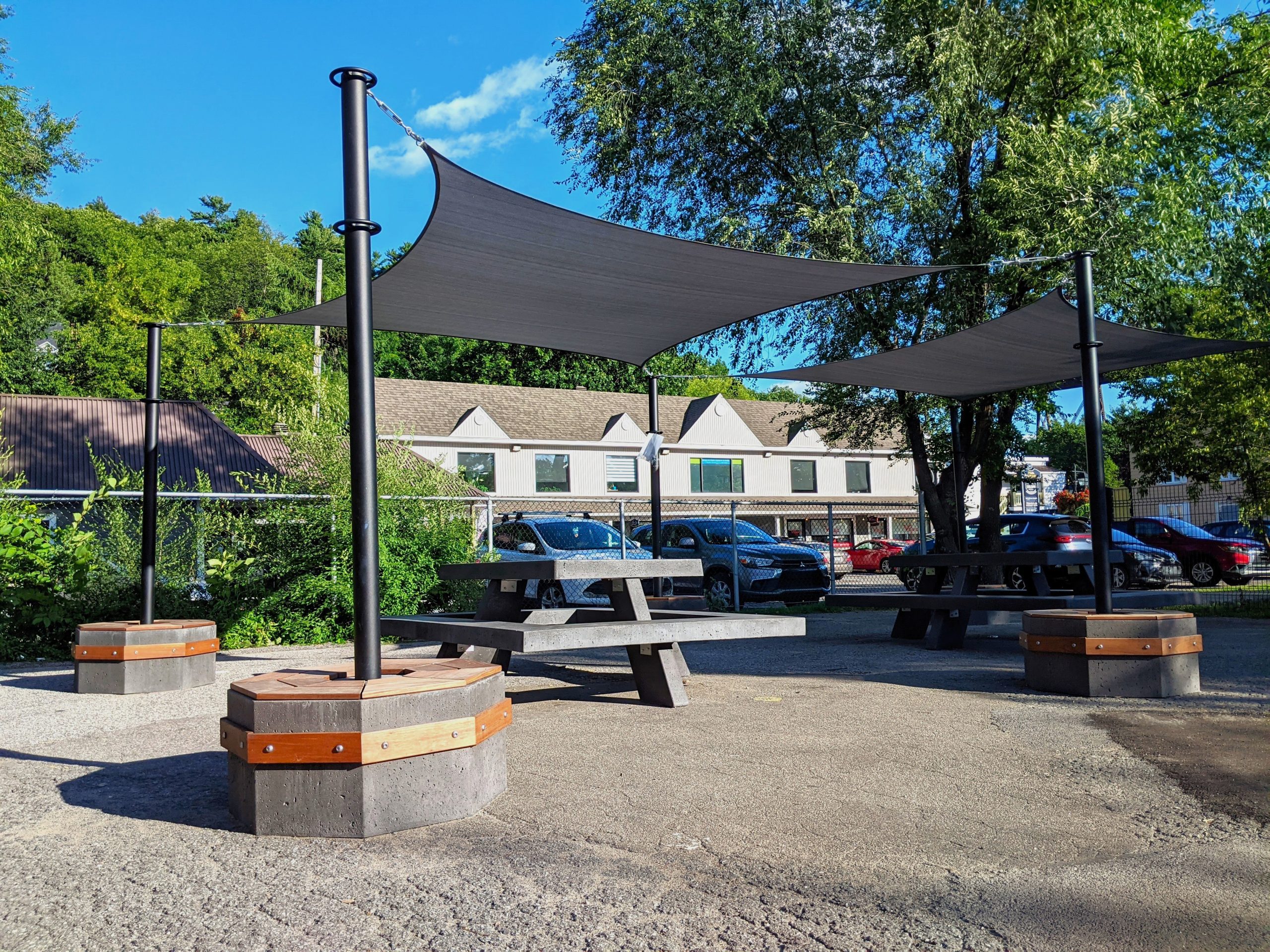 Create a unique ambience
Whether it's the colors or the unique shapes of Ombra canvases, a shaded area is sure to make a statement in your outdoor design.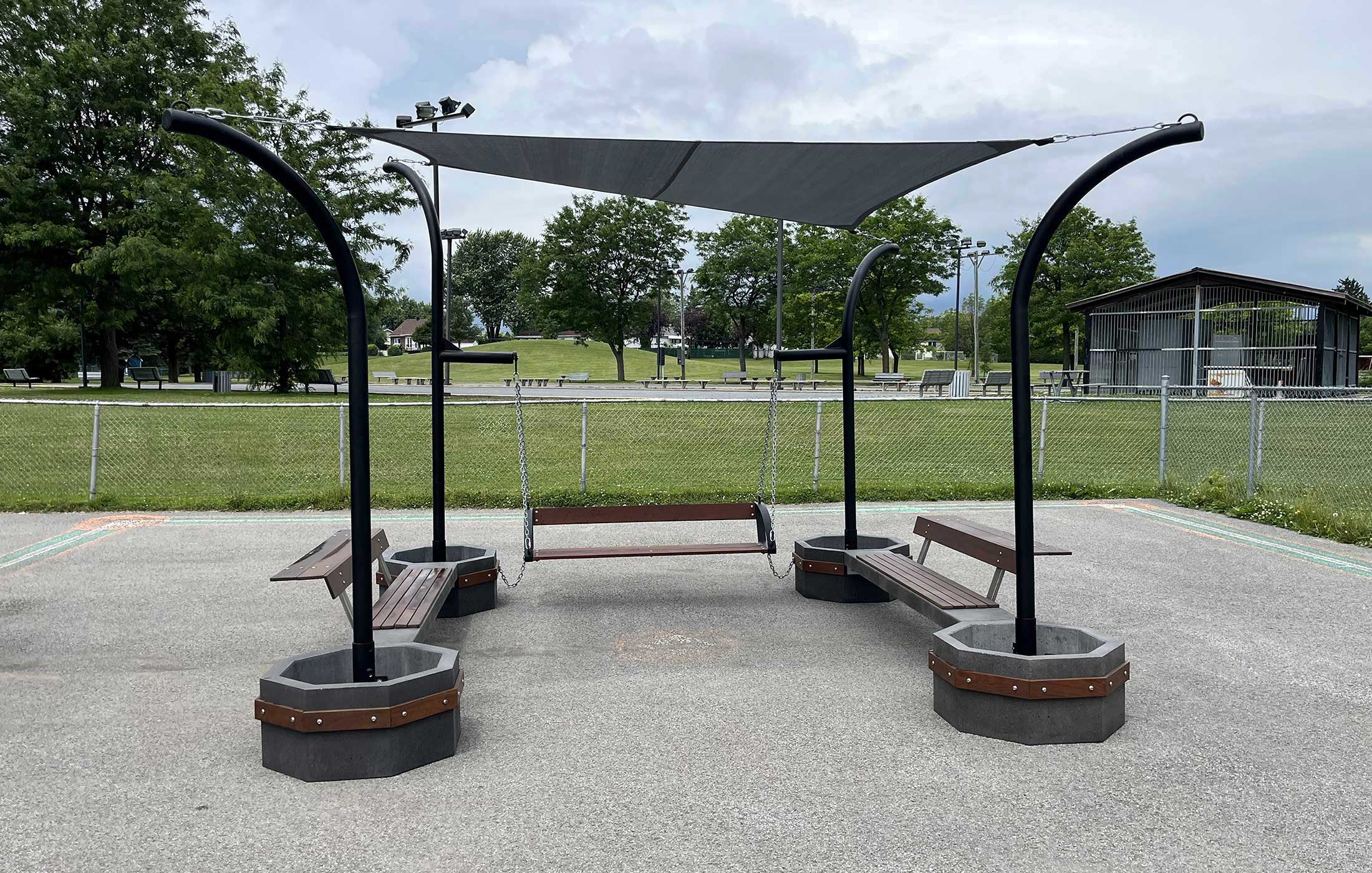 Removable: can be removed in winter
The shade cloth can be unhooked in winter to ensure its durability and smooth operation in the sunnier months.
High-quality fabric
The fabric uses the widest shade mesh available on the market, reducing the need for joints and fittings!
---
Good to know
Our team takes care of delivery and installation
Our team delivers and installs concrete urban furniture. We can even guide you through the entire purchasing process, from the design and layout of your furniture to the desired finish for your products! When you choose Patio Drummond, you get a turnkey experience!
No more secrets, here's all our specifications:
Specifications
| | |
| --- | --- |
| Height | Custom-made |
| Width | Custom-made |
| Length | Custom-made |
| Weight | According to your project |
Ready to order?
Our team can help you with your landscaping project, no matter how big or small. Patio Drummond even delivers and installs shade cloths anywhere in Quebec.