It's been a busy year for Patio Drummond! We celebrated our 50th anniversary, moved, demolished our administrative center and part of our factory, and started building. We did all this in the midst of a global pandemic. We did all this while continuing to manufacture what we do best: concrete!
In fact, we ended the year on a high note by producing a new part for a customer, but not just any part.
12,000 lbs of Concrete!
What we produced is a bench that serves as both a charging station for various electrical devices and a support for solar panels. This bench weighs a total of 12,000 lbs (!!!)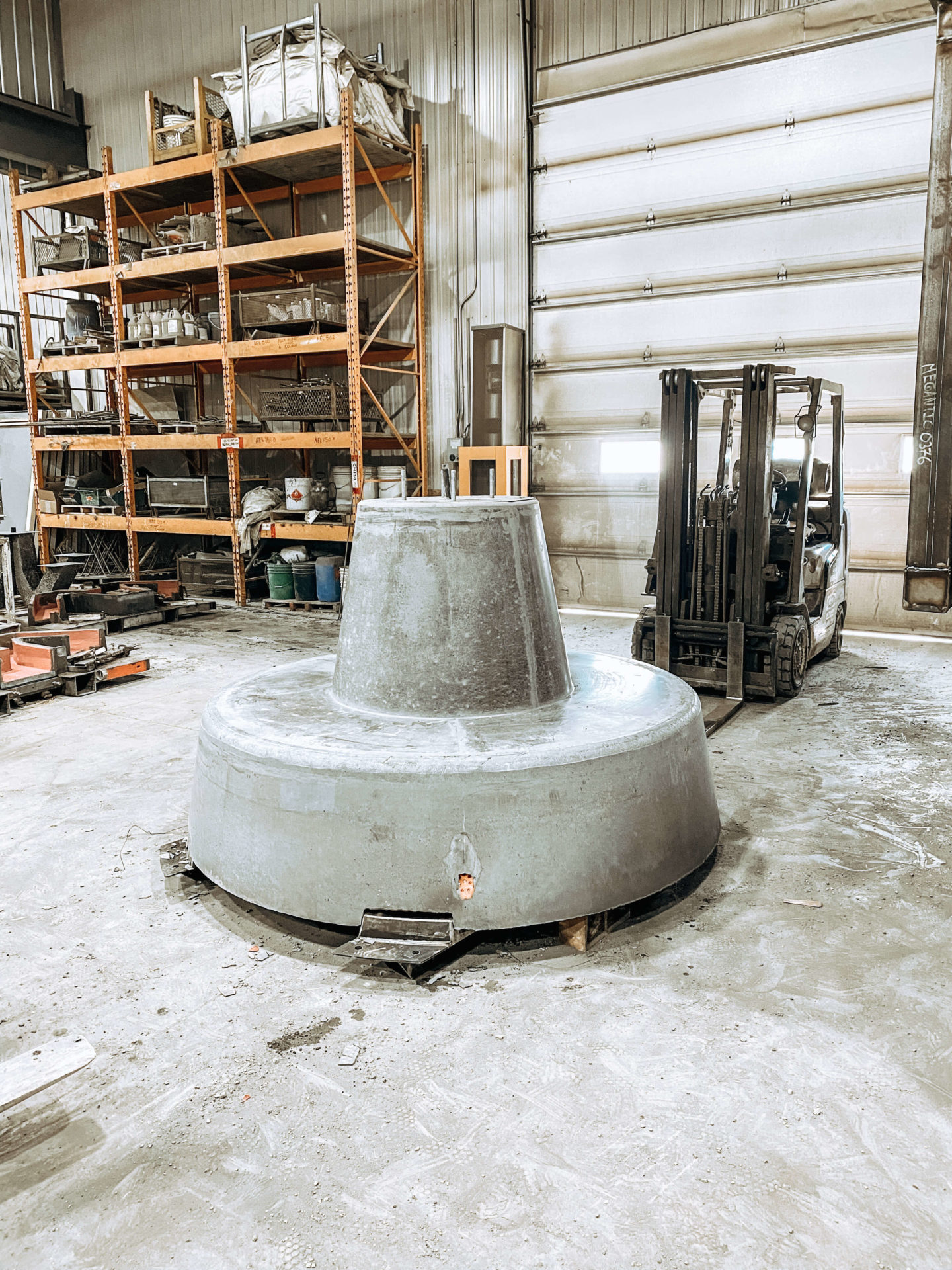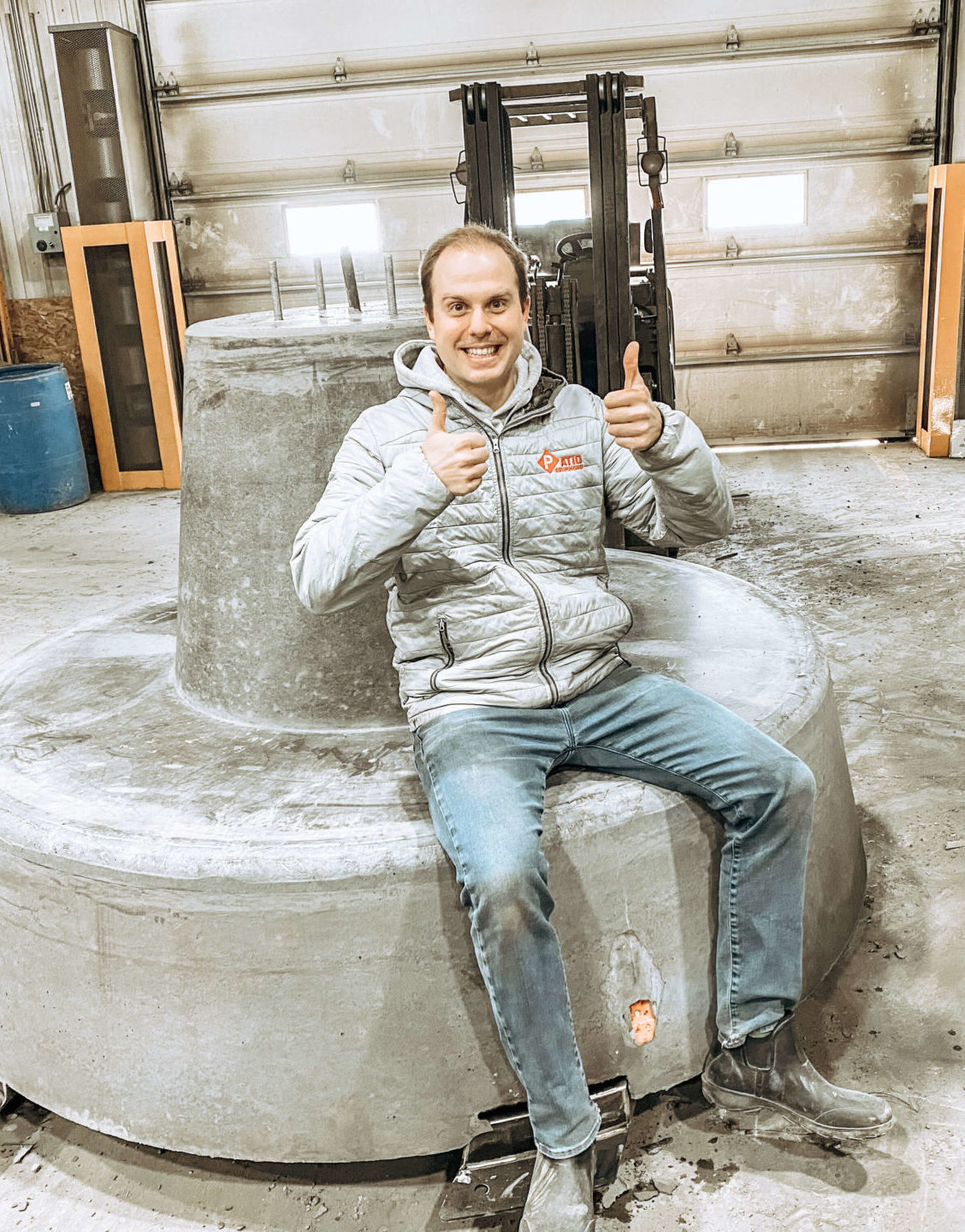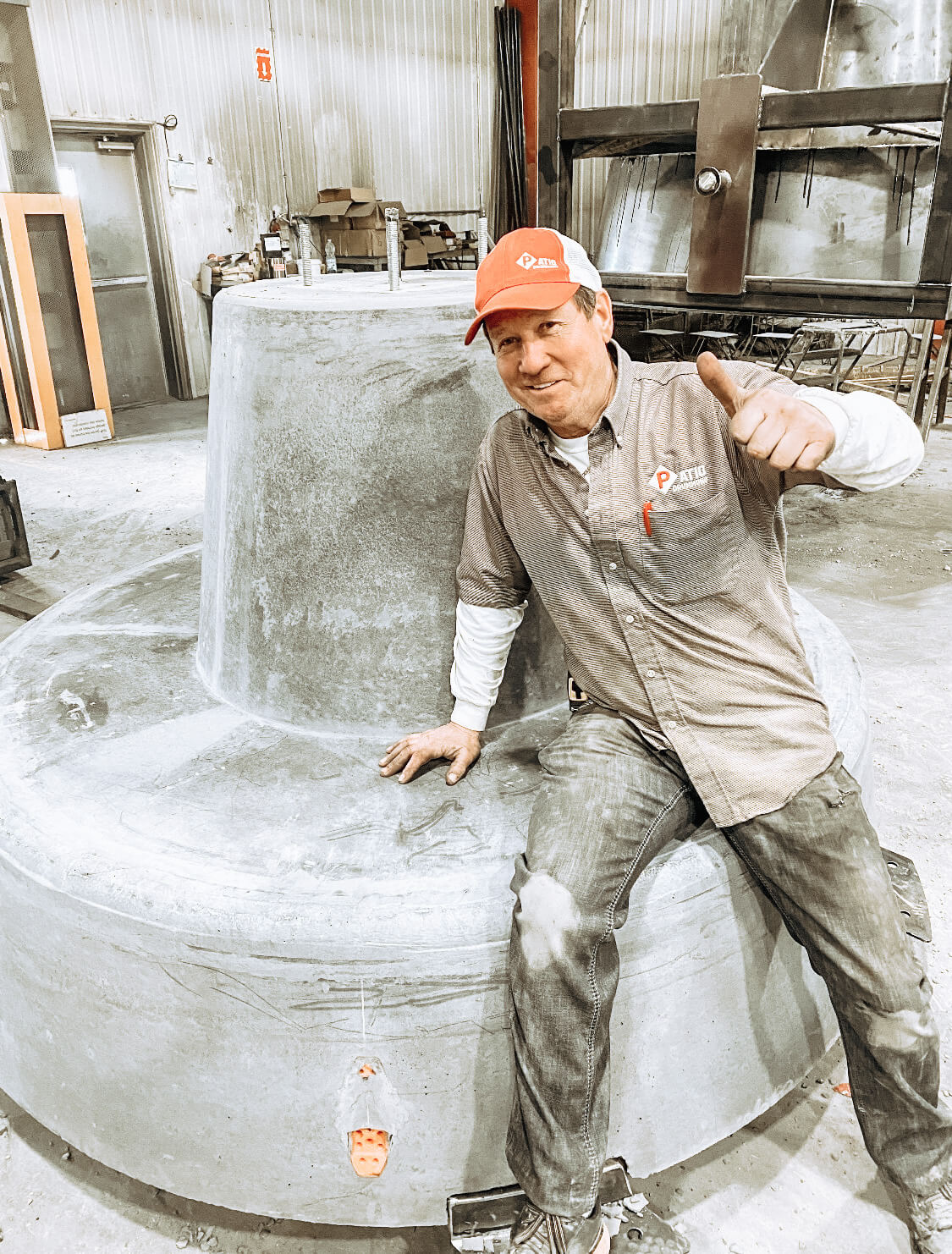 What does this imply?
Roughly, once the mold is created, the piece goes through the following steps, all in the same day: greasing and validating the mold's conformity, preparing and positioning the reinforcement and hardware, inspection before pouring by our quality department, and finally, pouring and placing the concrete. We let it cure like this and demold it the next day! Then comes the finishing and surface treatment. In the end, it's like making a big cake!
Setting all this up took us less than a day – it's not nothing!
Innovations and Continuous Improvements
When we produce a piece for the first time, it's always a bit intimidating. We must be cautious and make careful notes of the manufacturing process to be able to make modifications in the future. For now, our biggest challenge is caused by the imposing weight of the piece. We will have to make adjustments regarding demolding. Each completed bench allows us to improve the process!
For the next order, Patio Drummond will create a more suitable tool designed exclusively for demolding this impressive piece.
It's a privilege to always have new and custom projects because it pushes us to be always on the move and adapt quickly!
At Patio Drummond, we always say we have an unparalleled capacity to adapt. It's true, when a customer comes to us with a need, we make sure to respond quickly, even if it means turning on a dime.
Regardless of the complexity of the project, we manage to create something aesthetic that meets the customer's expectations. Fortunately, we can always rely on our experienced team! Thanks to our concrete experts (Yvan, Tommy, Sylvie, Magloire, Juan Carlo, Placido, and Denis) who worked on this project!