Abri
Keep your users cool with a shade cloth like l'Abri. Custom-built in Quebec, the canvas and its positioning are adapted to your real needs.
18.950.00$ – 19.450.00$ Transport costs in addition
4-sided 27' x 27' sheer fabric
The best way to personalize an outdoor classroom or relaxation area: add a shade cloth. Made in Quebec, the canvases we use are designed to last a long time. Removable in winter, they're a great way to enjoy your landscaping for a long time to come!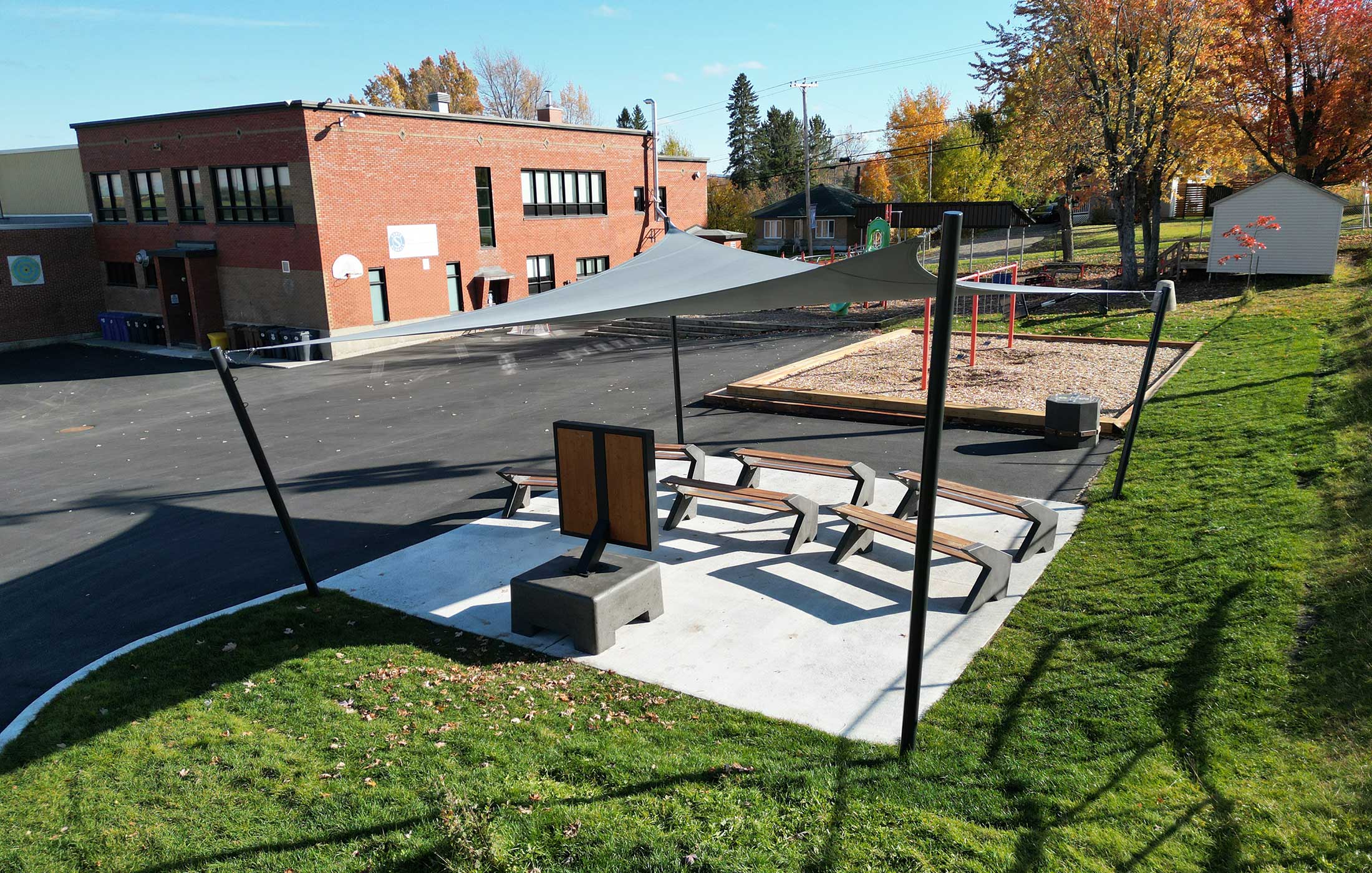 16 fabric colors
Choose a canvas color from our range (Bundena Blue, Chino Cream, Karloo Sand, Graphite Grey, Marrocan Terracotta, Abaroo Red, Sheba Navy, Koonunga Green, Domino Black, Lime Fizz, Sherbet Orange, Bubblegum Pink, Jazzberry Purple, Mellow Haze Yellow, Candy Red and Titanium Silver) to give your layout a unique look.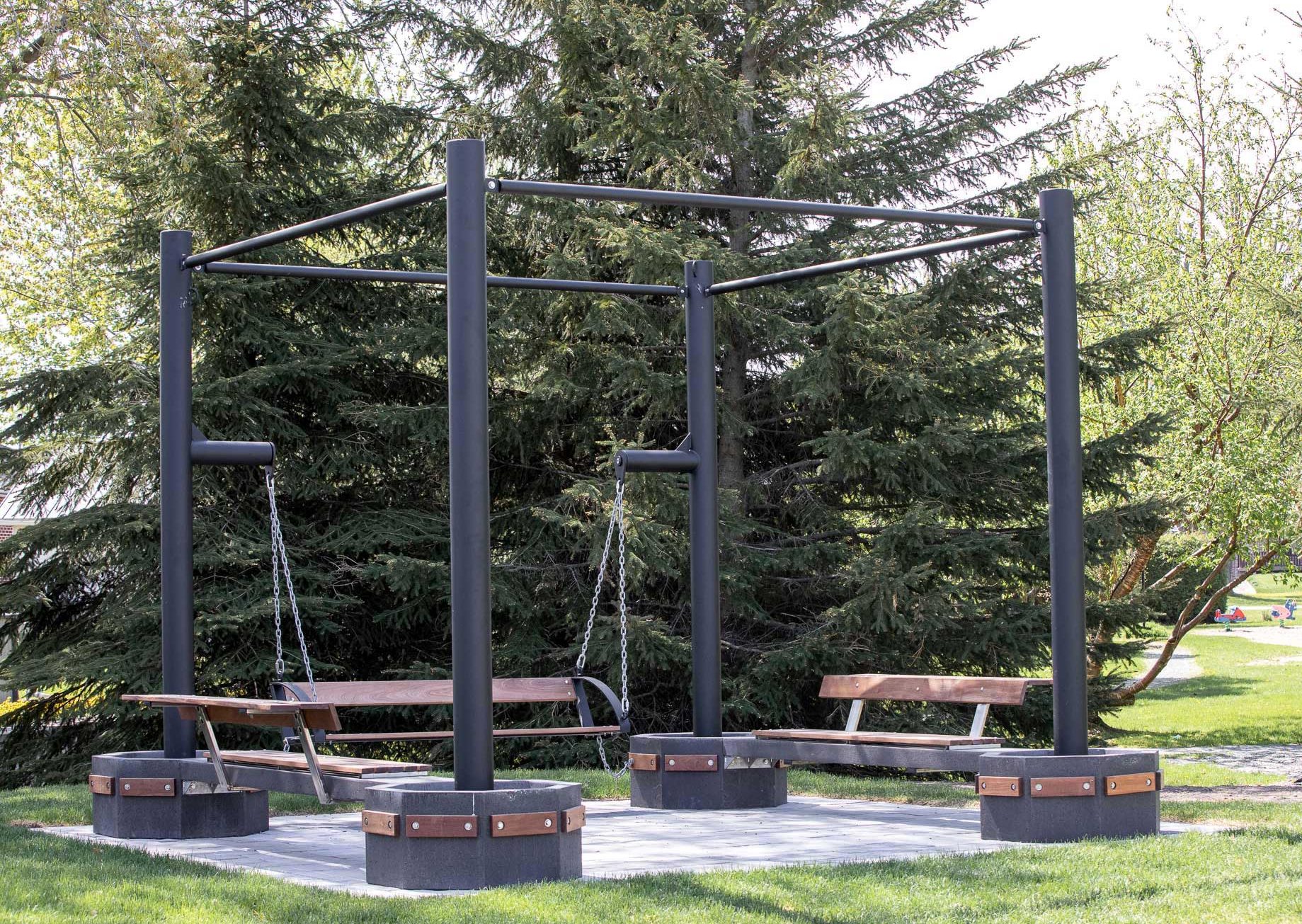 4 steel posts
The canvas is mounted on 4 large 4.5″ steel posts. These feature a charcoal-colored baked-on powder coating.
Stainless steel hardware
The hardware used to install the canvas, the tensioner and the safety chain are made of stainless steel.
---
Good to know
Our team takes care of delivery and installation
Our team delivers and installs concrete urban furniture. We can even guide you through the entire purchasing process, from the design and layout of your furniture to the desired finish for your products! When you choose Patio Drummond, you get a turnkey experience!
No more secrets, here's all our specifications:
Ready to order?
Our team can help you with your landscaping project, no matter how big or small. Patio Drummond even delivers and installs shade cloths anywhere in Quebec.