Linea
Elegant customization: choose from various finishes for a flower pot that harmonizes with your spaces.
1.350.00$ – 1.800.00$ Transport costs in addition
Durable concrete flower pot that requires no maintenance.
Our concrete flower pots are more than just aesthetically pleasing. By adding reflective strips, our pots become modern and safe visual elements in bustling urban environments. The reflective strips provide increased visibility, offering subtle signage that enhances pedestrian and driver safety without compromising your visual signature!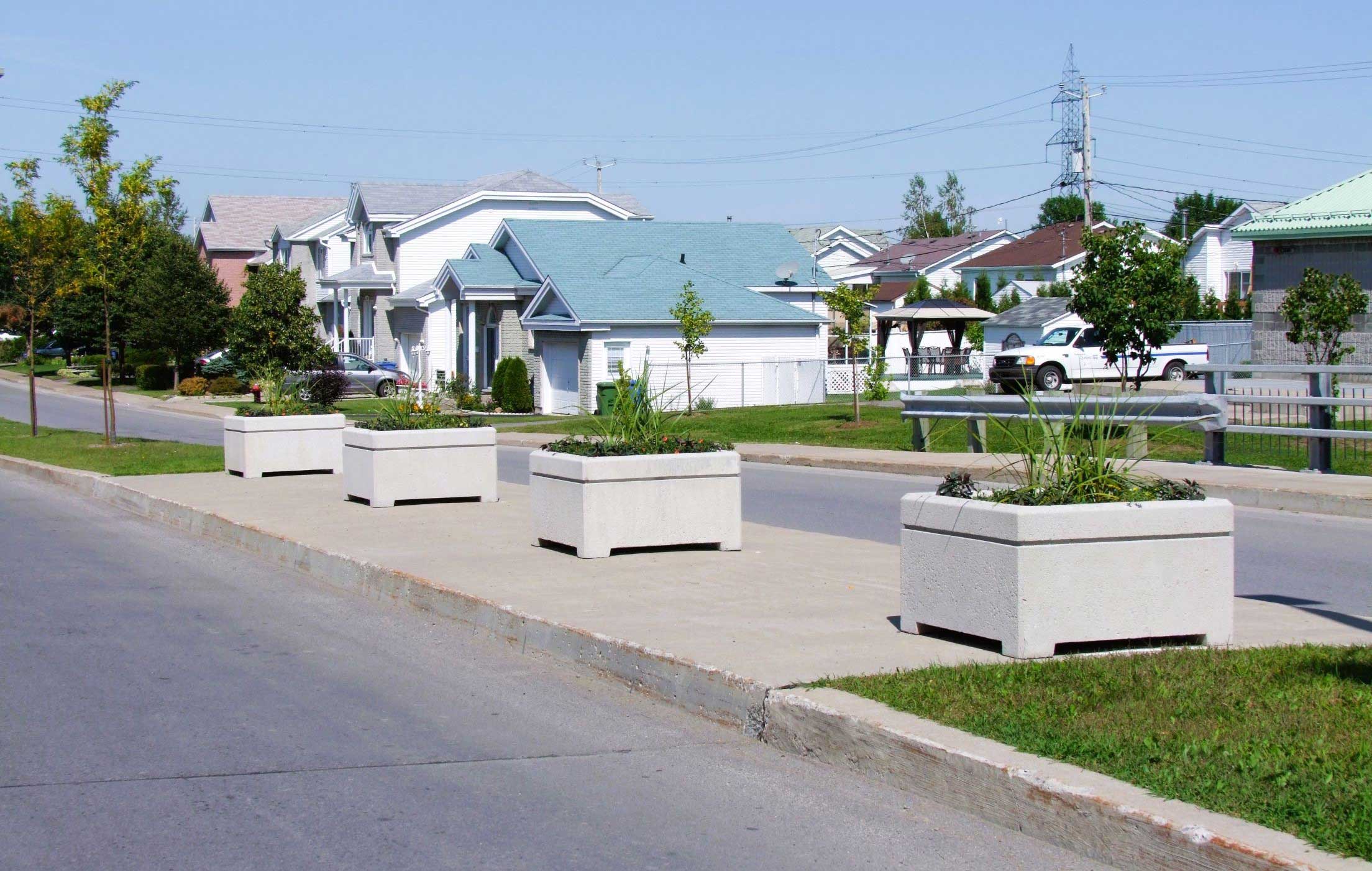 Drainage system
Optimize the performance of your flower pots with our drainage system. Each concrete pot is equipped with a drip drain at the bottom, ensuring efficient rainwater management while preserving the health of your plants.
---
Good to know
No need for anchoring.
Our Linea (MU-60) concrete flower pot is heavy (1,485 pounds) and doesn't require anchoring to the ground. Rest assured, this concrete pot won't be moved by the wind! Resistant to weather and temperature variations, concrete flower pots maintain their appearance and functionality over the years, requiring little to no maintenance!
No more secrets, here's all our specifications:
Specifications
| | |
| --- | --- |
| Height | 22 7/8 |
| Width | 39 3/8 |
| Lenght | 39 3/8 |
| Weight | 1485 lb |
Ready to order?
Our team can help you with your landscaping project, no matter how big or small. Patio Drummond even delivers and installs its prefabricated concrete planters anywhere in Quebec.