Eleganto
Add a modern and elegant touch to your public or private outdoor spaces by incorporating the Eleganto (MU-47) concrete flower pot.
1.840.00$ – 2.365.00$ Transport costs in addition
A concrete flower pot that allows for creating an aesthetic and functional landscaping.
Discover the harmony between natural beauty and unmatched durability with our concrete flower pots. Made from a high-performance concrete mix of 50 MPa (7250 Psi), our pots offer exceptional resistance to the elements and the test of time. Their modern design, featuring clean lines and various finishes, adds a touch of elegance to any outdoor space.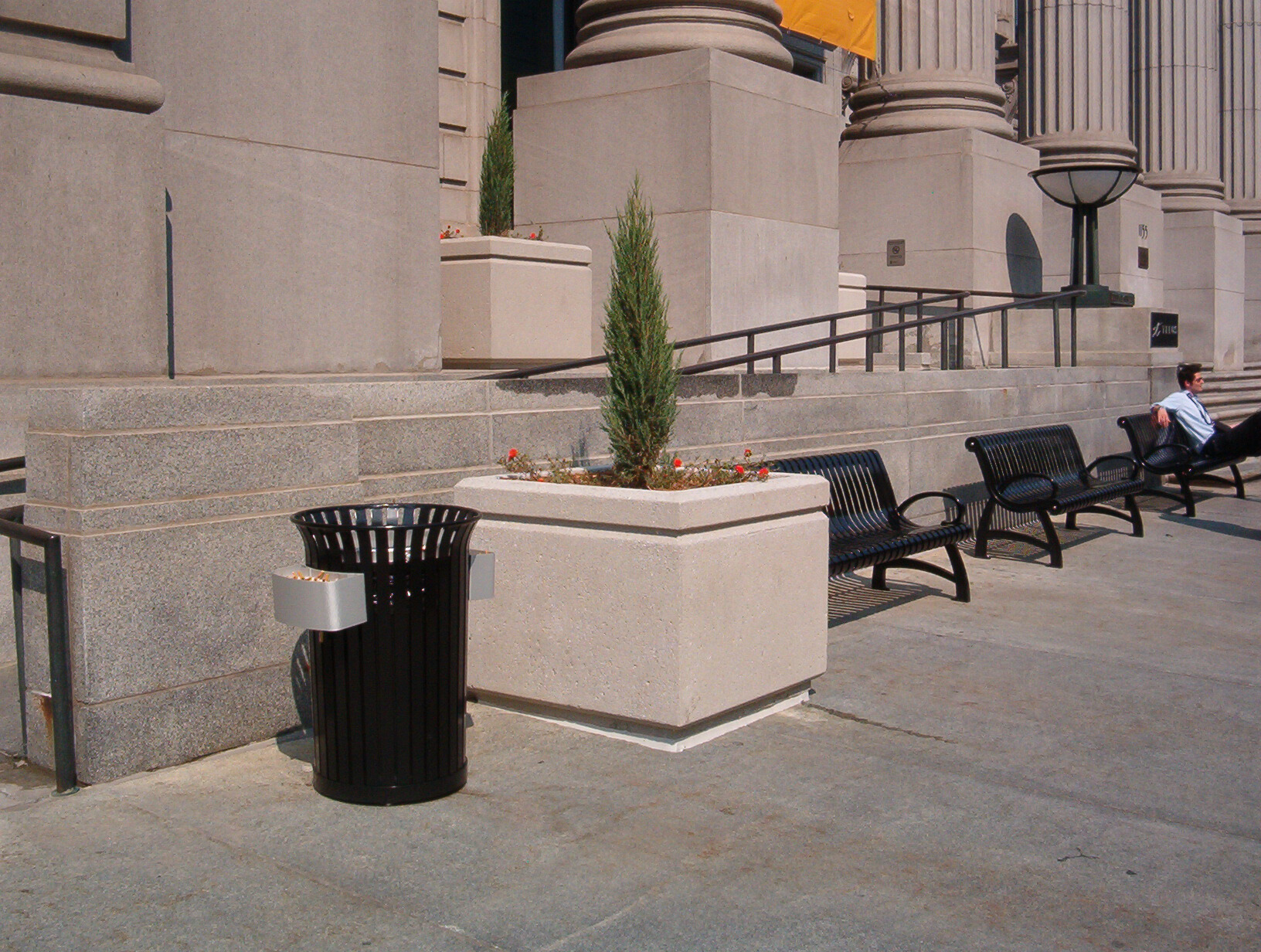 Versatile
The true difference lies in the versatility of the Eleganto concrete flower pot. Whether it's a park, city, municipality, roadside, or business, it will seamlessly blend with your space!
---
Good to know
Hassle-free gardening.
Offering a stable environment for plants, each planting pot comes equipped with a drip drain for proper water drainage. The average size of the flower pots makes them an ideal versatile choice. They are discreet enough to fit in smaller spaces and large enough to be used as a centerpiece in landscaping.
No more secrets, here's all our specifications:
Specifications
| | |
| --- | --- |
| Height | 35 1/2 |
| Width | 43 1/4 |
| Lenght | 43 1/4 |
| Weight | 2460 lb |
Ready to order?
Our team can help you with your landscaping project, no matter how big or small. Patio Drummond even delivers and installs its prefabricated concrete planters anywhere in Quebec.