Angula
Angula's (MU-79) prefabricated concrete planter is equipped with a drain to manage rainfall.
1.695.00$ – 2.225.00$ Transport costs in addition
Angula rectangular planter is ideal for large-scale projects
The Angula precast concrete planter comes with a light sandblast finish for easy maintenance and durability. What makes our planters extremely resistant to Quebec's harsh winters? The 50 MPa (7250 Psi) high-performance concrete mix and anti-graffiti sealer we use. The Angula model features a special notch to accommodate an aluminum reflective strip that will make your landscaping more visible and safer.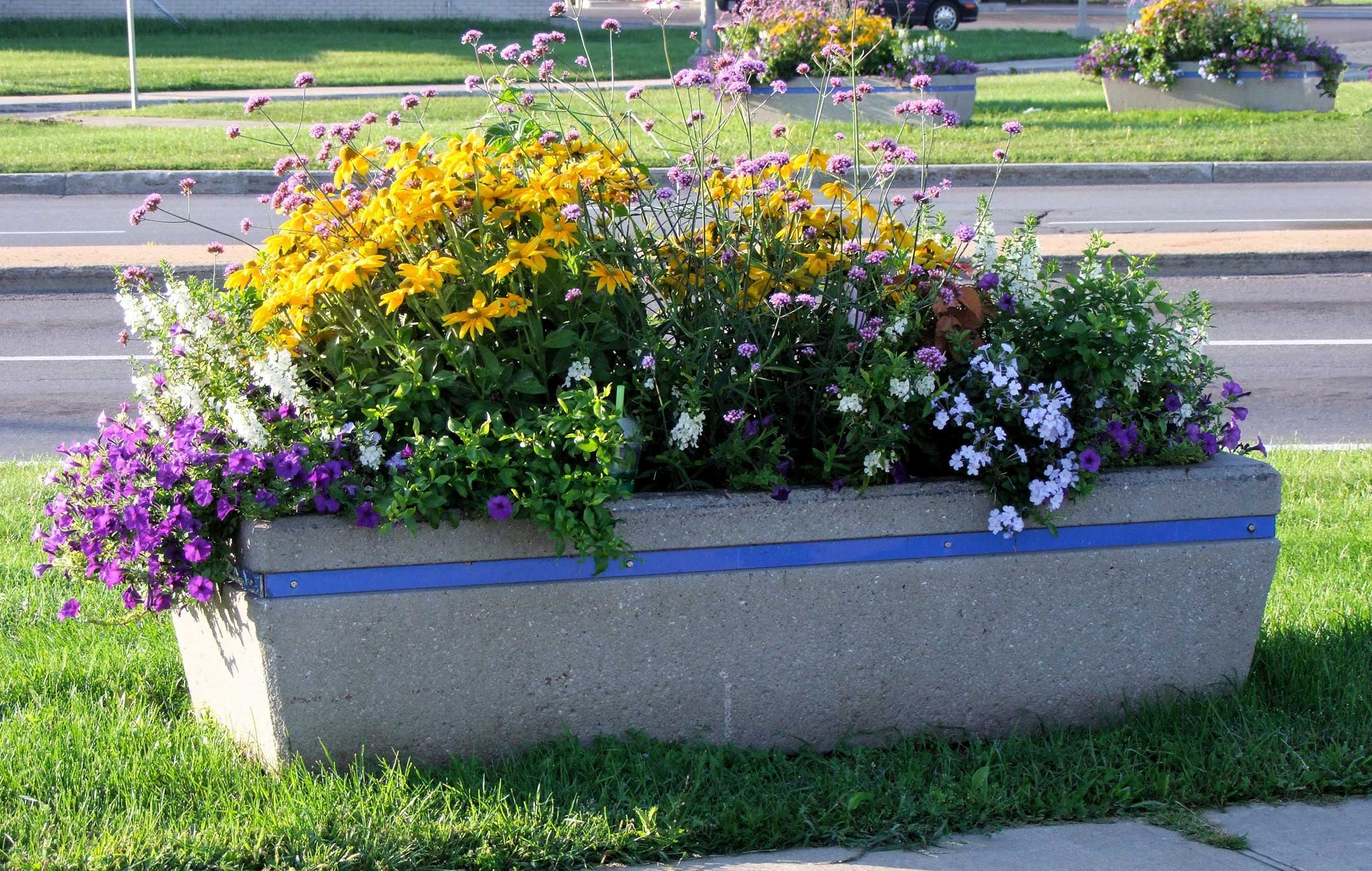 Design barrier against cars
You might not think about it, but concrete planters are a great way to protect your spaces. The weight and size of the Angula concrete planter are sufficient for use as a restraining device or road protector!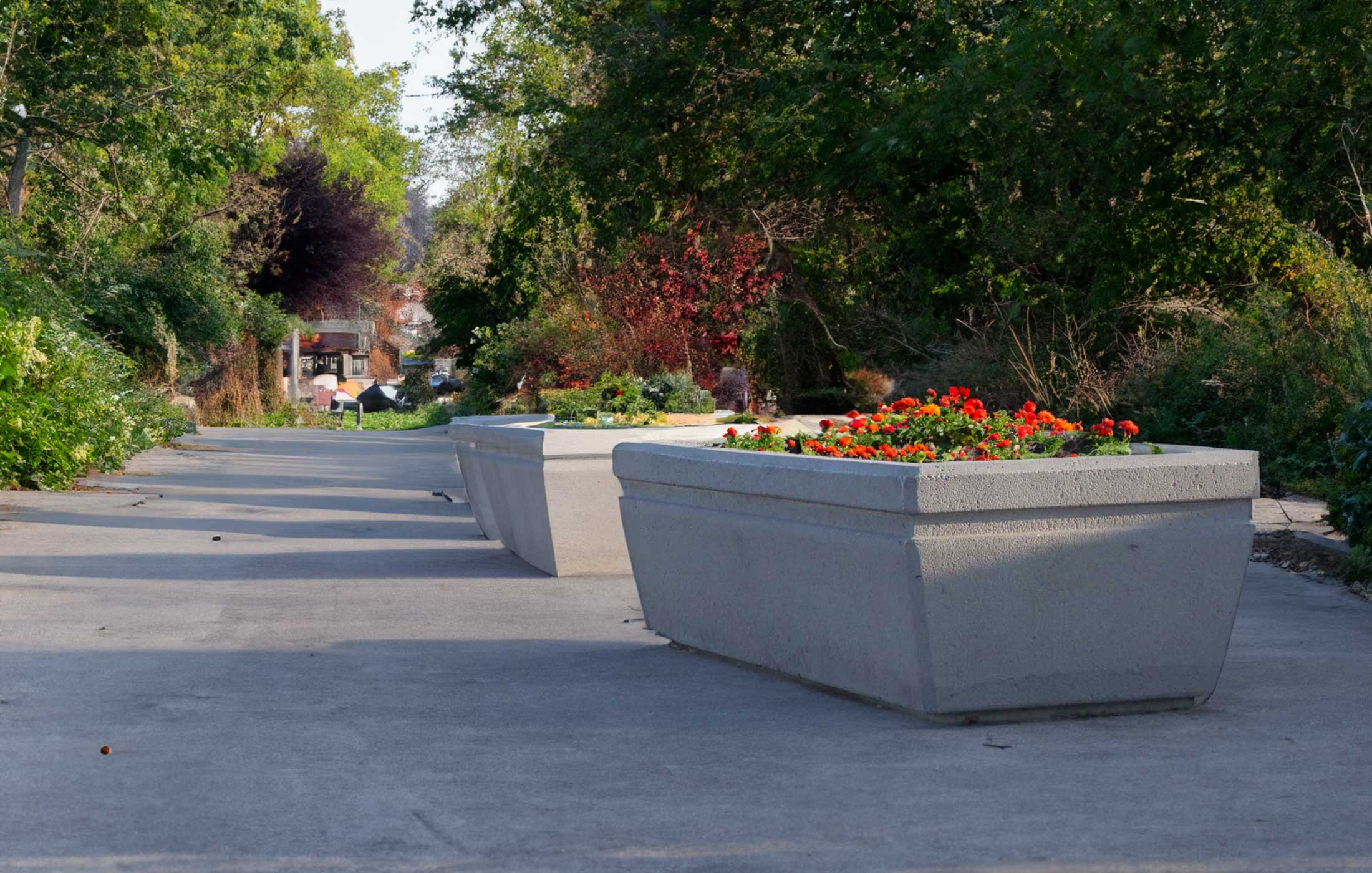 Durable and timeless
We add a water- and oil-repellent sealant to all our planters for greater resistance to time and changing climates. Timeless in style, our planters stand the test of style and fashion with elegance.
---
Good to know
Protect your space with a concrete planter
Angula's extra-large size makes it ideal for large-scale projects. Its size and weight are sufficient for use as a retaining device or road protector. Whether you're looking to use it as a traffic barrier for your business, or as a decorative feature that will add a magnificent visual signature to your establishment, the Angula concrete planter is definitely the product for you.
No more secrets, here's all our specifications:
Specifications
| | |
| --- | --- |
| Height | 22″ |
| Width | 31 1/2″ |
| Length | 78 3/4″ |
| Weight | 2732 lb |
Ready to order?
Our team can help you with your landscaping project, no matter how big or small. Patio Drummond even delivers and installs its prefabricated concrete planters anywhere in Quebec.