Octogona
A KEY item for our modular furniture, the Octogona bench lets you create relaxation areas that really meet your needs!
1.325.00$ – 1.425.00$ Price without pole / Transport costs in addition
An octagonal concrete bench
The Octogona bench is 16" high. Ideal for modular projects! Add a black steel post (baked paint) to install a shade cloth and create an Ombra shade zone. The Octogona bench is modular and easily joins the Modula bench and the Flora and Flora XL planters. Unique and modern, the Octogona prefabricated concrete bench, thanks to its modularity, carries the energy of our urban furniture into all the elements attached to it.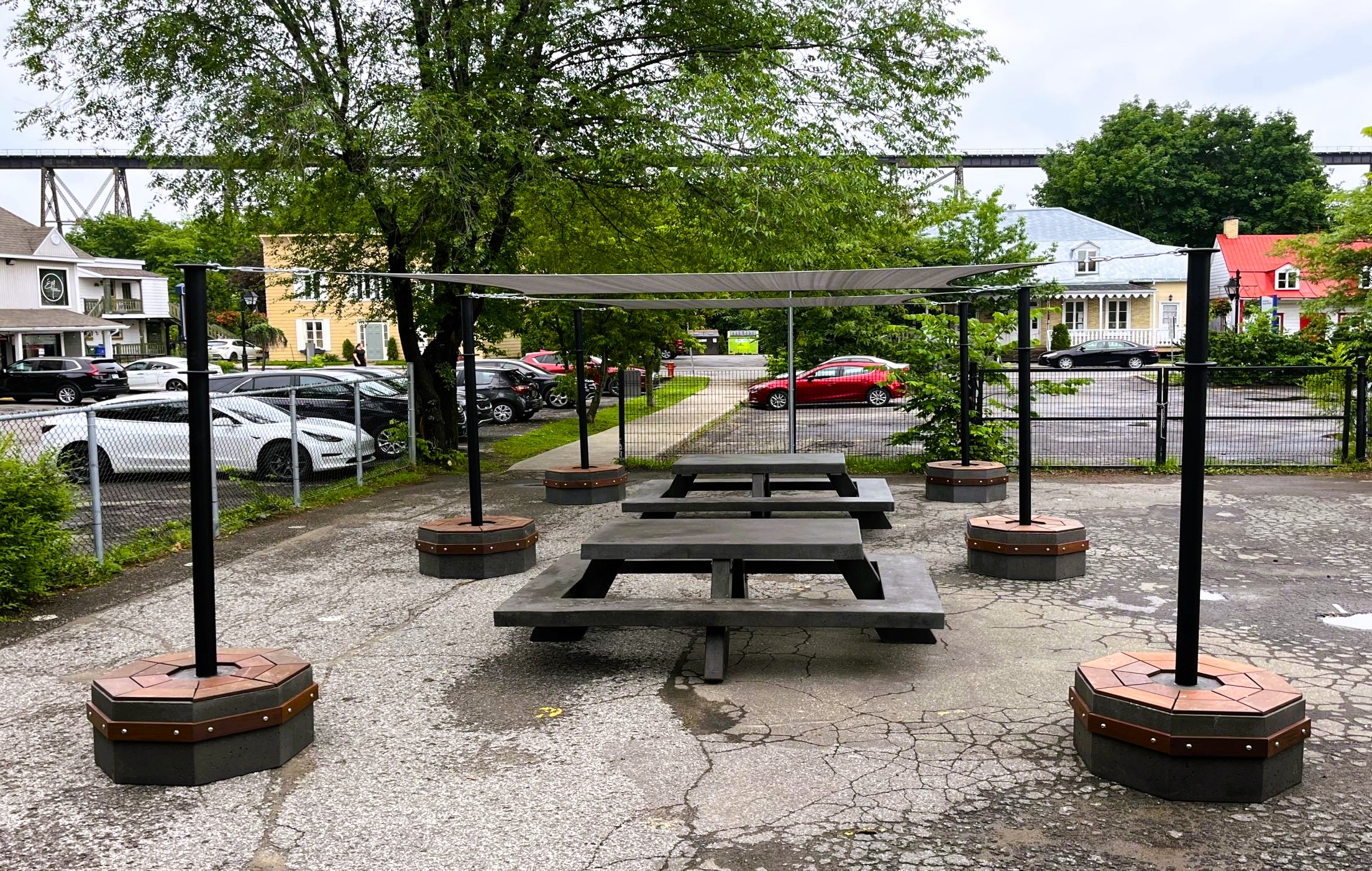 Modulabr
The Octogona bench lets you create urban furniture paths. If you'd like to highlight a tree, a structure or a building, the Octogona bench makes it easy!
Creates a shaded area
Designed to accommodate a painted steel post, the Octogona bench uses a fabric cover to create areas sheltered from the sun's UV rays.
---
Good to know
No anchoring needed
Our Octogona prefabricated concrete bench doesn't need to be anchored to the ground. You can be sure that this concrete bench won't blow away! Resistant to weather and temperature variations, concrete benches retain their appearance and functionality over the years, requiring little or no maintenance!
No more secrets, here's all our specifications:
Specifications
| | |
| --- | --- |
| Height | 17,33 |
| Width | 33,87 |
| Length | 33,87 |
| Weight | 479 lb |
Ready to order?
Our team can help you with your landscaping project, no matter how big or small. Patio Drummond even delivers and installs its prefabricated concrete tables anywhere in Quebec.