Circular Outdoor Fireplaces
Concrete outdoor fireplaces, in a flash? Of course that's possible! Send out invitations for a barbeque tonight. Introducing the Round BBQ Block 27-block fire pit!
386.51$ – 489.50$ 27 blocks and 1 fireguard included
The perfect kit for the concrete outdoor fireplace/BBQ of your dreams
The simplicity of Patio Drummond's Round BBQ Block concrete outdoor fireplaces is only equalled by all the fun you'll have grilling over them, and spending nice, long evenings around the fire with good company! The Round BBQ block lets you build a safe, stylish fire pit in very little time. Follow the instructions to build it with 27 blocks, or get creative by adding accessories that'll help you enjoy it even more!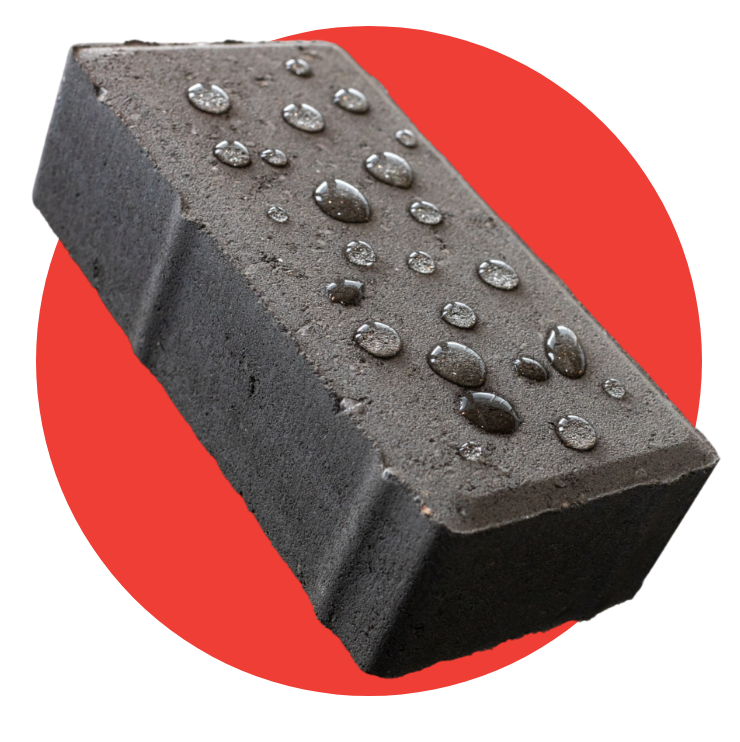 Hydrapel
Our innovative
technology
Admixture that is incorporated directly into the mix of all our drycast products. With Hydrapel, concrete absorbs less water, which increases its resistance to freezing and thawing.Hydrapel protects the products from stains and reinforces the resistance to UV rays, for a vibrant and long-lasting color.
---
Our installation tips
Installing the Patio Drummond Round BBQ fire pit
No special tools are required to install Round BBQ Block concrete outdoor fireplaces; it's a nice little Saturday afternoon do-it-yourself project, finished just in time to grill dinner for your guests!
Laying patterns
Patio Drummond Quality
Concrete products provide a lot of flexibility in a landscape design project. They're ready to install the minute you take delivery of them. Our concrete is designed to withstand the harsh Canadian climate's typical freeze/thaw cycles.
Warranty
If your product is damaged, please contact the dealer you purchased your products from, directly. Patio Drummond provides a replacement warranty against manufacturing defects in its products, valid for one (1) year from the date of purchase.
No more secrets, here's all our specifications:
Unit specifications
| | | |
| --- | --- | --- |
| | For one block | For a full fire pit |
| Dimension (mm) | 130 x 337 x 181 | 863 mm exterior diameter |
| Dimension (inches) | 5 1/8 x 13 1/4 x 7 1/8 | 34″ exterior diameter |
| Weight | 35 lb / 16 kg | 837 lb / 380 kg |
Pallet specifications
| | | |
| --- | --- | --- |
| | For a full fire pit | For a full pallet |
| Number of units | 27 | 90 |
| Coverage per pallet | N/A | N/A |
| Coverage per row | N/A | N/A |
| Weight | 851 lb | 2790 lb |
Cubing
| | | |
| --- | --- | --- |
| | For a full fire pit | For a full pallet |
| Quantity blocks / per pallet | 27 | 90 |
| Pallet dimensions | 36″ x 40″ | 36″ x 40″ |
| Product positioning | vertical | vertical |
Create a review
Circular Outdoor Fireplaces
---
Read all 0 review